After a majority of trapped deer had to be euthanized, Fish and Game decided to end trapping early and regroup with City of Cascade
Idaho Fish and Game stopped trapping town deer in the City of Cascade on Tuesday, Jan. 31 after just two days of trapping. Biologists found the prevalence of chewing lice was higher than expected, preventing most of the deer from being transported to winter range.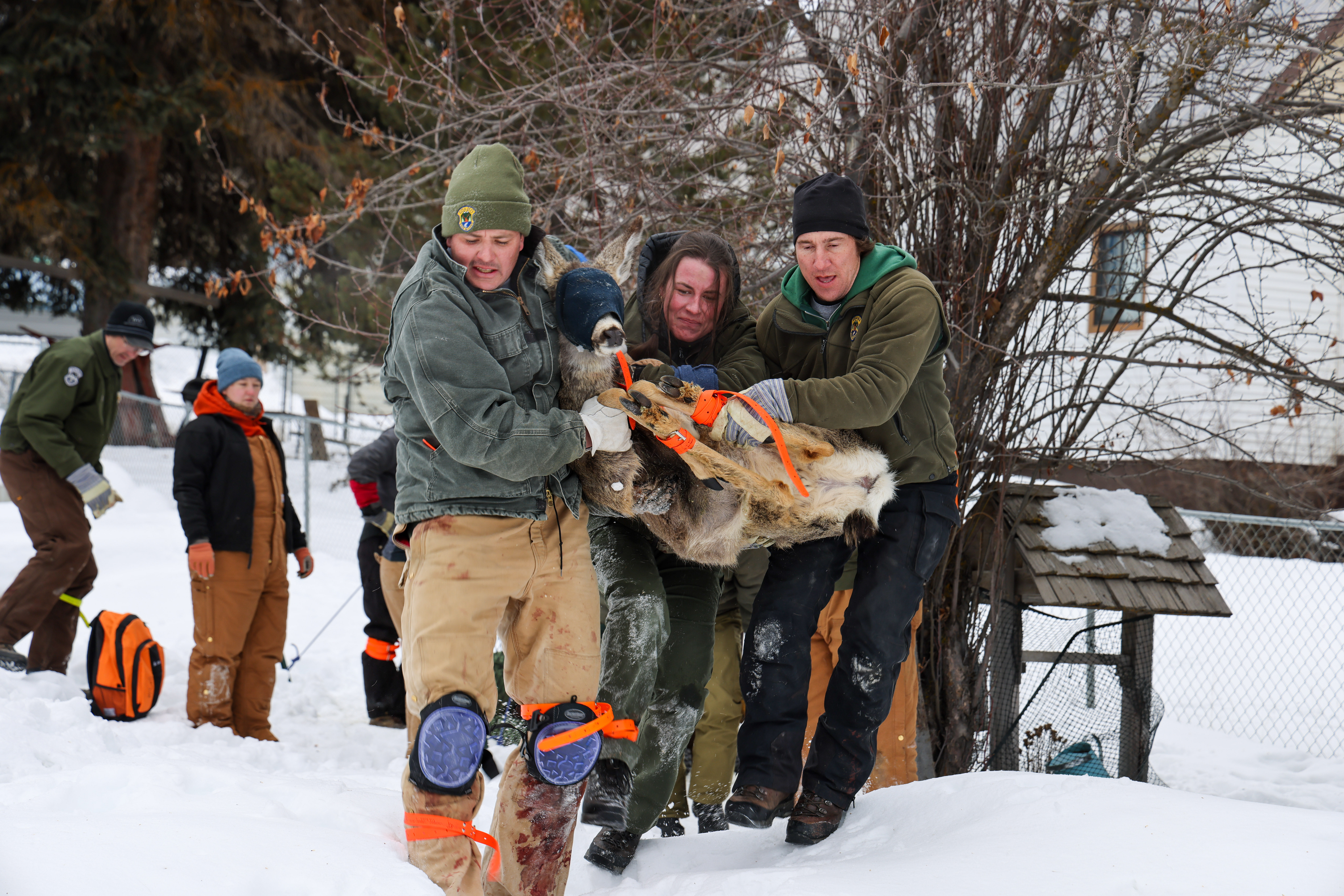 Of the 20 deer trapped between Jan. 30 and Jan. 31, five deer were relocated to winter range north of Emmett, while 15 were found to have chewing lice and had to be euthanized. Chewing lice do not affect the edibility of the meat, so Fish and Game worked with local food banks to ensure that meat from euthanized deer will be distributed to local families in need of food assistance.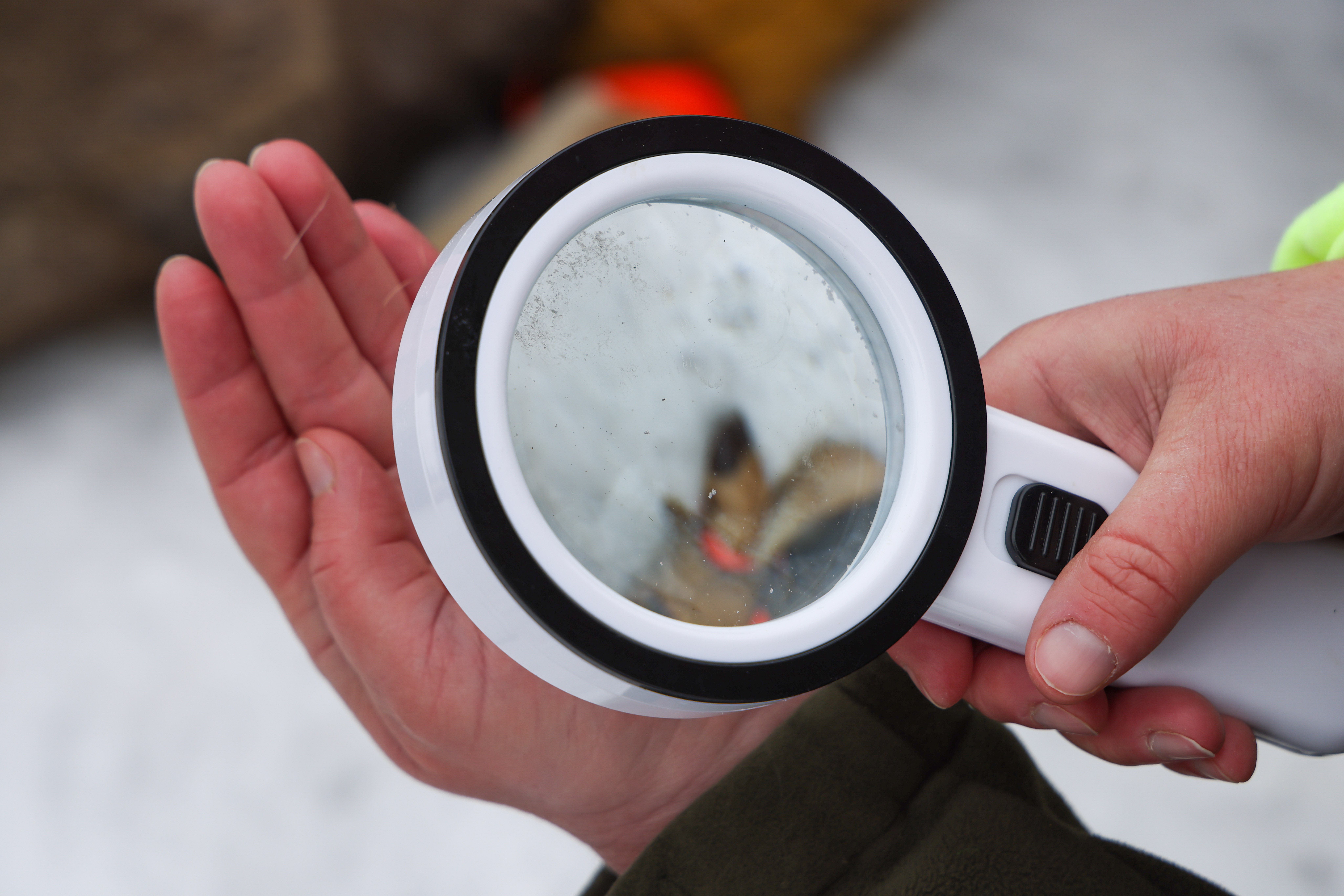 Fish and Game had initially planned to trap over the course of a week to determine the effectiveness of the effort and assess the prevalence of health issues. It became clear on Jan. 31 that chewing lice were present on most of the deer being trapped, and many of those deer were exhibiting symptoms (hair loss) associated with an exotic lice infestation.
While Fish and Game biologists suspected that some deer would not be candidates for relocation due to health issues, their intention was to relocate most of the deer they captured. When it became clear that would not be the case, biologists made the decision to cease trapping and reconvene with the City of Cascade.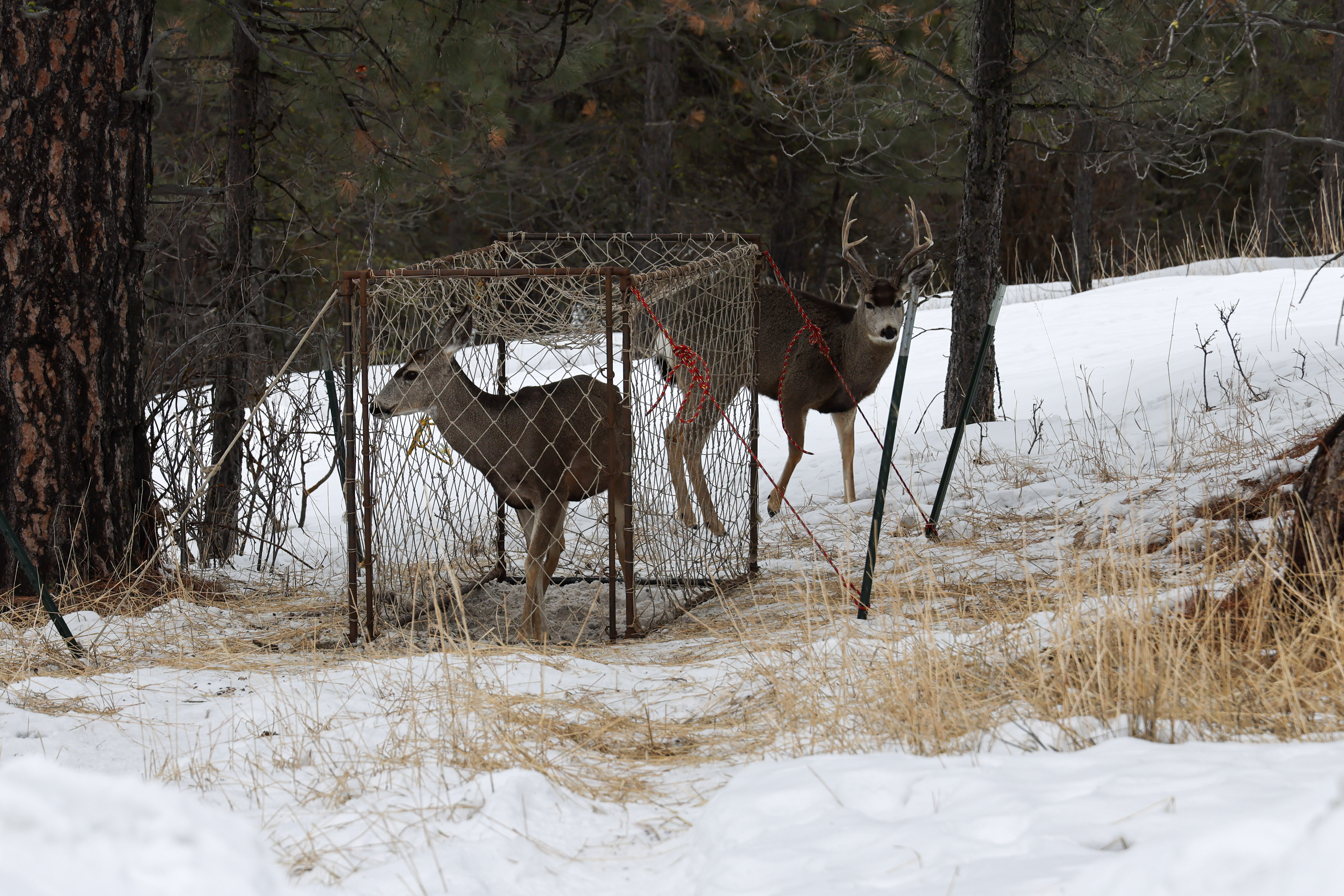 "For both Fish and Game and the City of Cascade, the hope was to give the majority of these deer a chance at being wild and healthy by relocating them to suitable winter range," said Regan Berkley, Regional Wildlife Manager. "Based on our two days of trapping, the high prevalence of chewing lice in the Cascade deer takes that option off the table – which is why we decided to pull the plug early and regroup."
Fish and Game advises against private feeding because it creates health issues that adversely affect the very animals that people believe they are helping – particularly with mule deer. The spread of disease and parasites tends to be exacerbated when deer are concentrated by private feeding. The prevalence of chewing lice in the Cascade deer herd demonstrates that, and Fish and Game cannot risk spreading diseases or parasites into other populations by translocating deer.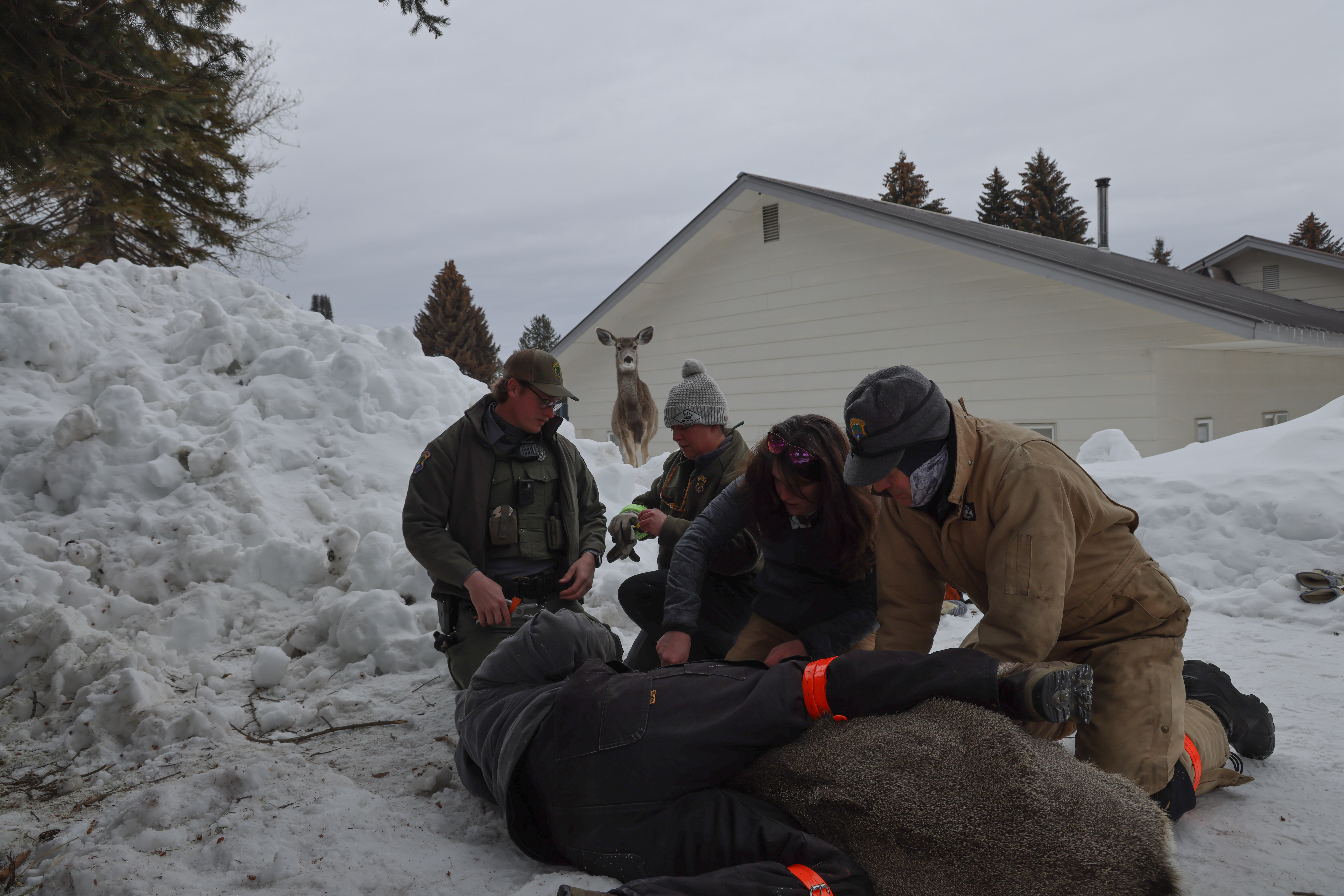 Fish and Game staff will meet with Cascade city officials later this winter to identify potential paths forward.