On Tuesday, February 7, 2023, JT Johnson of Lemhi, Idaho pled guilty to taking a trophy mule deer with rifle during an archery-only season in Lemhi County.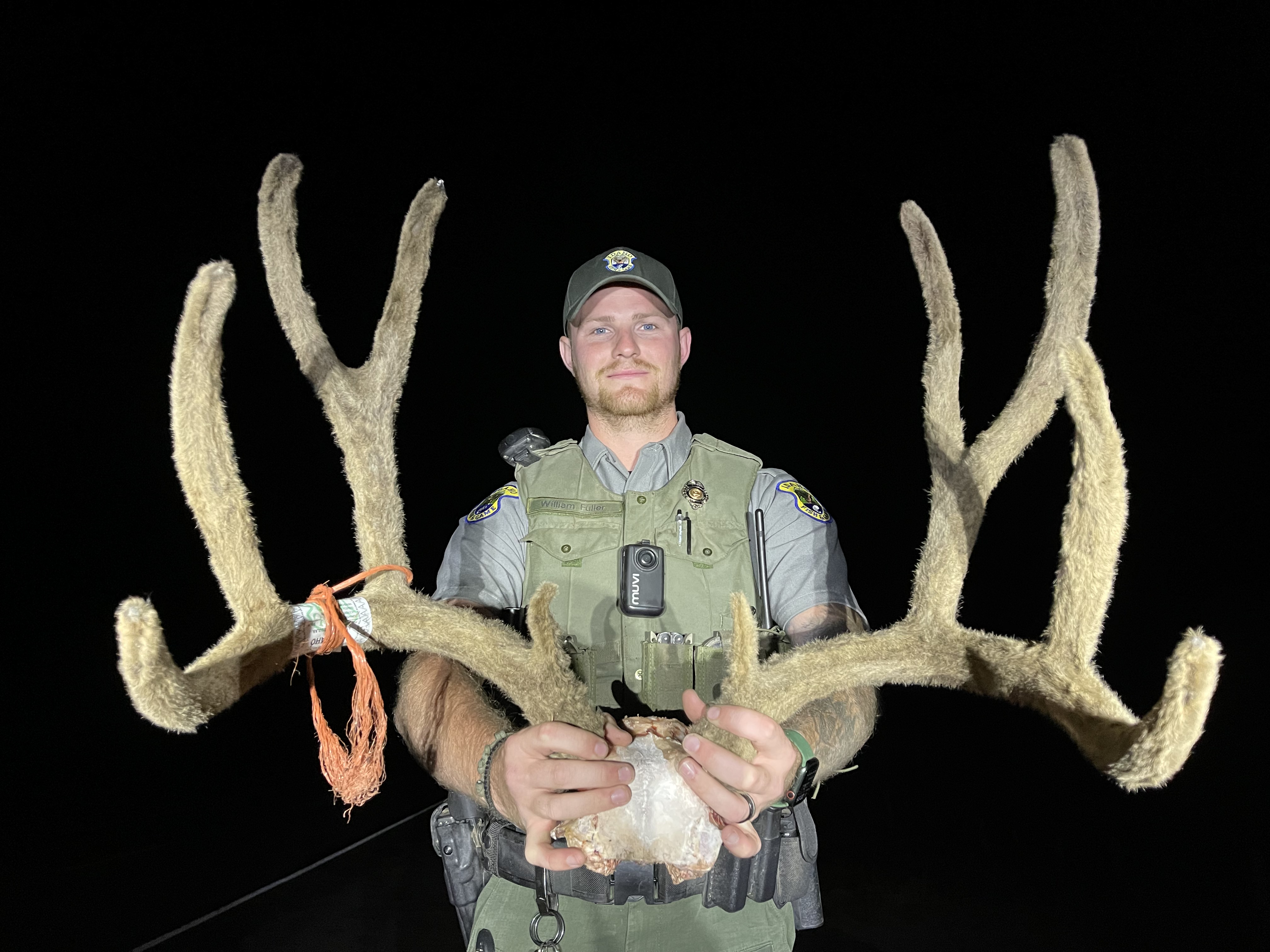 In addition to paying more than $2,100 in penalties and court costs, Johnson lost his hunting license for five years. A two-year probationary period and forfeiture of the animal were additional punishments imposed.
The case began with a call to Fish and Game during the 2022 archery season from a concerned archery hunter who heard a rifle shot and later located the remains of a large-bodied deer. The archery hunter suspected it was the large buck he had been pursuing the previous three years and that it was likely shot with a rifle.
A follow up investigation by Idaho Dept. of Fish and Game Conservation Officers Chad Wippermann and Will Fuller determined Johnson had indeed shot the deer with a rifle, rather than with archery equipment.
Using the Boone and Crockett scoring system, the deer antlers scored roughly 180 points, exceeding the 150 points required for Idaho's enhanced civil penalty of $2,000.
"Some hunters will go a lifetime looking for a deer this size," said Officer Fuller. "Having other hunters help us detect these types of crimes is essential and we encourage anyone with knowledge of poaching to call us so other treasures like this deer aren't stolen."