MOSCOW – (David Jackson, University Communications and Marketing) Belinda Sell knows the teaching profession is under a lot of scrutiny. She also knows that because of recent heavy use of virtual learning and hybrid learning models, many students are not fully engaged in learning.
Despite these challenges, she is unfazed about diving into her chosen profession.
"It's a little weird to have people ask you, 'Why do you want to do this?', when you haven't even really started yet," she admitted. "It's stressful hearing some of the horror stories but they haven't scared me off."
As Sell prepares to graduate in December from University of Idaho with an M.A.T. in Secondary Education and a certificate in chemistry, she is student teaching three chemistry classes at Lewiston High School. But it's her background and passion about science that makes her special.
"She really is both a scientist and a teacher and that will benefit everyone she teaches," said Tonia Dousay, former associate professor of learning sciences at U of I and faculty advisor for Sell. "She knows the best way to connect students with learning about science is to get them excited about hands-on projects."
Originally from Missouri, Sell graduated from Truman State University with a bachelor's in chemistry. She worked for four years in analytical chemistry, biology and genetics labs before the call to teach proved too hard to ignore.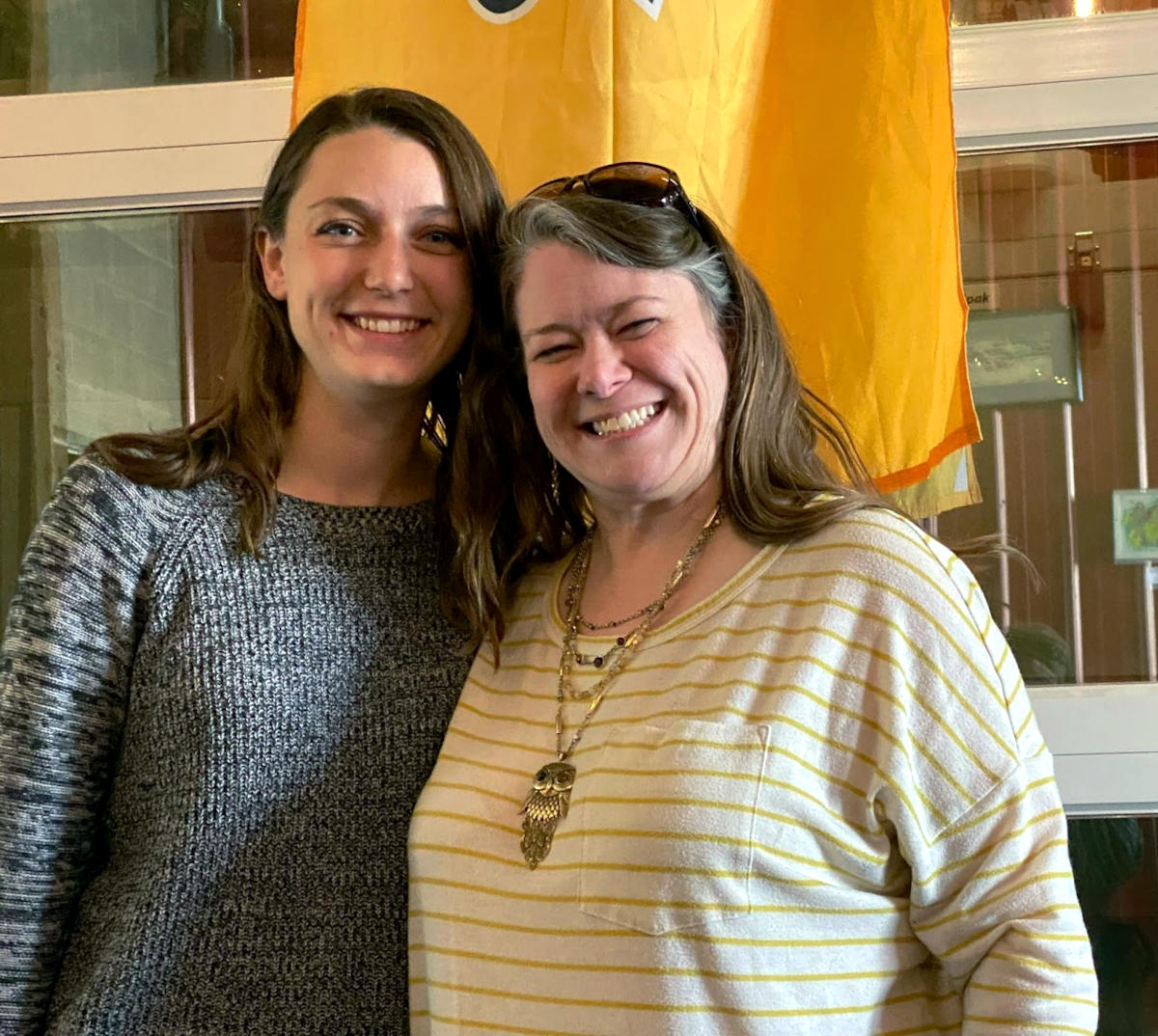 "I always felt that eventually I would want to teach," she said. "But I'm also a scientist. You can do both. My background helps me teach science in applied ways that makes it fun to learn."
Sell displayed her applied teaching techniques last summer in a week-long Pizzaology Camp held in Moscow. She designed the camp to fulfill a two-credit independent study requirement for her degree before Dousay convinced her that they could make the camp a reality.
With Dousay's assistance, Sell obtained sponsorships from the College of Education, Health and Human Science's Doceo Center and the STEM Action Center. She then contacted restaurants, suppliers and other Palouse-area vendors to create a fully hands-on learning experience.
For six days, local high school students immersed themselves in the science of pizza making. They studied acidity testing for tomato sauce, different types of flour to make crust and organic farming techniques. They toured restaurants, worked in kitchens and learned directly from people in the restaurant industry.
Students were not only exposed to the science of making pizza, they also learned about farm-to-table and sustainable food practices and careers related to agriculture, restaurant management and research. Camp volunteers noticed how Sell easily kept students interested and engaged.
"High school students showed up early on a Saturday morning so they could go to the Moscow Farmer's Market to shop for ingredients to make their pizza," Dousay said. "How impressive is that?"
After graduation, Sell would like to find a teaching opportunity in high school chemistry or middle school science in the Moscow area while her partner, Ian Oiler, finishes his doctorate in biology at U of I.
Her dream job would be the ultimate marriage of teaching and science – working in educational outreach on behalf of a laboratory or a museum.
Whatever her title may be, Sell will always be a teacher and her experience at U of I, combined with her love of science, has prepared her to be a role model in the profession.
"I've always said that you're never 'just a teacher'," Dousay said. "Because she's a scientist and a teacher, Belinda is going to be an amazing example of a Vandal teacher."